I have been trying to achieve a smooth motion virtual tour in Flash but with little luck. The motion in flash is slow as compared to quicktime. I don't know whether i am using the wrong settings for Flash or there is something else wrong with what i am doing.
Below is the screen shot of my flash settings: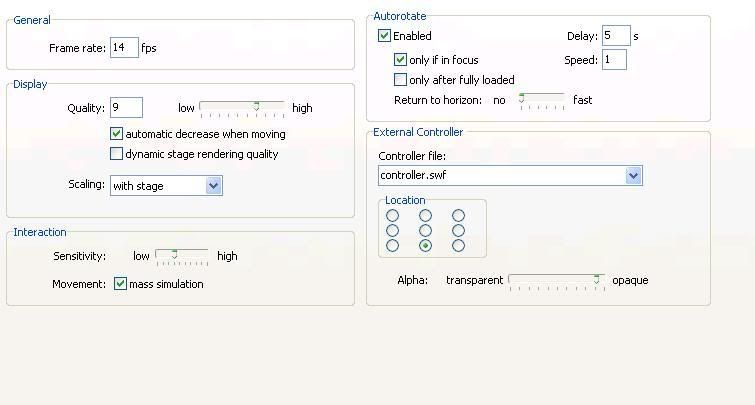 What am i doing wrong here ?
Thanks