Hi all!
I'm trying object2vr for a project.
I've download an exemple on this forum with a robot and an other object2vr popup with a hotspot.
I need the same thing but with a polygone hotspot instead of the point hotspot.
It works fine except I have a new tab open when I clic on the polygone hotspot and I can't solve this problem.
Here is the link to download the new project.
https://we.tl/t-DwRqnRARi1
I did'nt find anything on object2vr to solve it so, I've looked the differences between the files .html .xml .js and the originals.
I find some differences in the .xml and the skin.js but I dont really understand javascritp...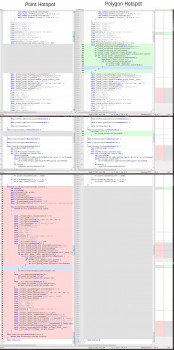 If anyone have an idea?
Thank you!